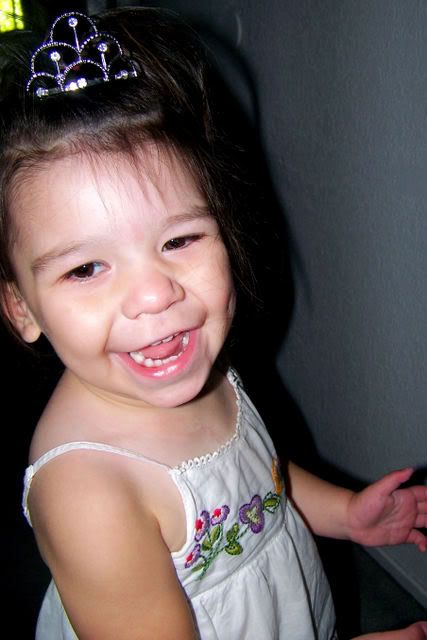 No new news. Besides our Cardiologist reiterating that she will NOT be having a valve repair or replacement of any sort in this cath. Hooray!
Ava had an EKG, they checked her O2 levels and pulse, blood pressure, etc. Everything looked great! The only way this cath isn't happening Monday is if she gets sick...
So if all goes as it should, we will NOT be spending a night at UCD(insert the *everything needs to go right!* thoughts HERE!!!!), Ava will be released same day, probably by dinner time. If anything unexpected happens, which I am going to do myself a huge favor and not go into here, then we will be there for a few nights up to a couple of weeks...let's not entertain that thought for even a second. ;)
I will not be logging onto here that day to update, but will try to update as soon as I can without taking time away from where it needs to be. If you are a close friend/family, you will be receiving text/phone call updates, plus you are totally more than welcome to come visit the Lil Diva, we all know how much she eats up attention. ;)
I probably won't be checking into here this weekend, we will be quite busy, but I do appreciate all the kind words of support we have received so far and I ask that you keep Ava in your thoughts and prayers. I realize Heart Caths are quite routine and standard for our <3 kiddos and a drop in the bucket compared to some of the other things they have experienced, it really doesn't make watching your child go through it ANY easier, though. This never gets any easier...
But seeing that smiling happy face sure will make it more bearable!!